The process of Branding BOXACON
Master of Creative Arts final project - Graphic Design and New Media - 2008


This study reveals research relevant for the development of what has become the identity program of BOXACON. The research establishes that cultural institutions need branding to survive in a vast and competing world. BOXACON approaches this outcome aiming to invent a new way of thinking on brands and how they positively influence people. The creative and cultural industries have potential to engage, involve and enthuse people and branding is a way of bringing people together.

This study explores issues of branding and visual identity, with an emphasis on branding for culture and creative industries. The project outcome include the creation of a hypothetical brand and various design materials related to the brand.

The hypothetical brand was named BOXACON. It`s a hypothetical company selling a space system/construction that can be utilised for a number of different purposes, such as exhibitions, trade shows, fairs, expositions and showcases. This space is an opportunity for galleries, museums, artists, companies, businesses, studios or communities to reach out to the public through a new and innovative platform.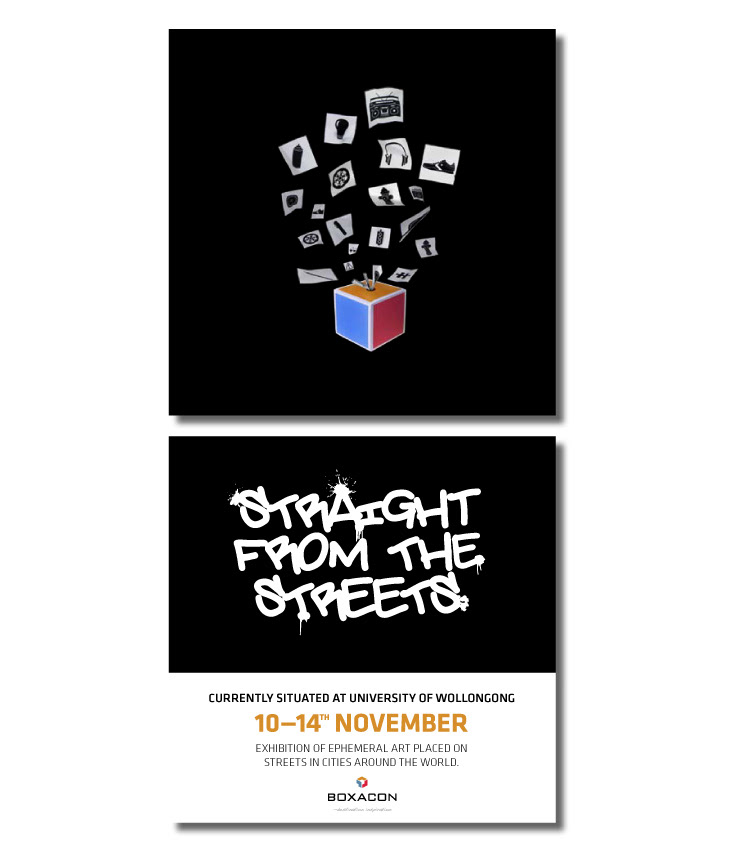 BOXACON is a portable system consisting of two main construction pieces. It can be packed and stacked for easy transportation, to be re-assembled again in different spacial layout designs. Intended for the cultural and commercial market, BOXACON is a space that creates a unique destination of inspiration.

BOXACON is designed as a system, where the content is the only missing piece. Templates for promotional material, advertising and signage are all pre-made and ready for input.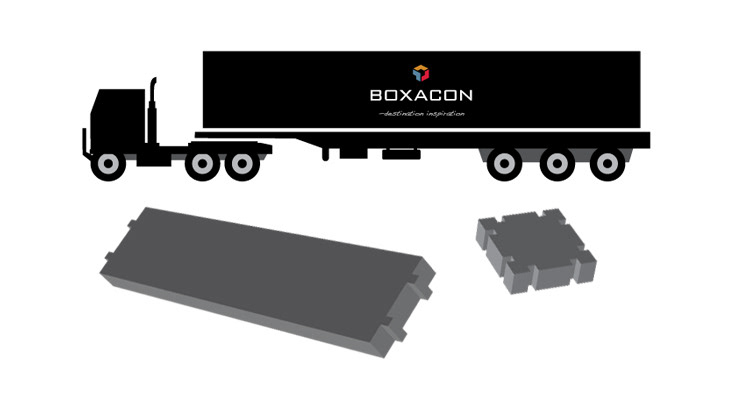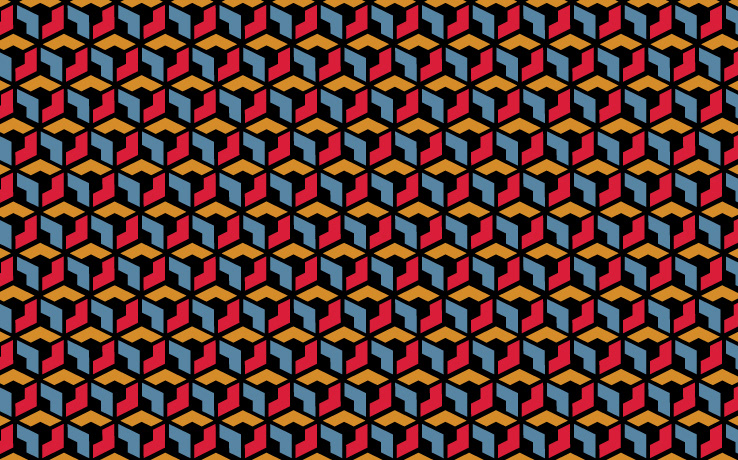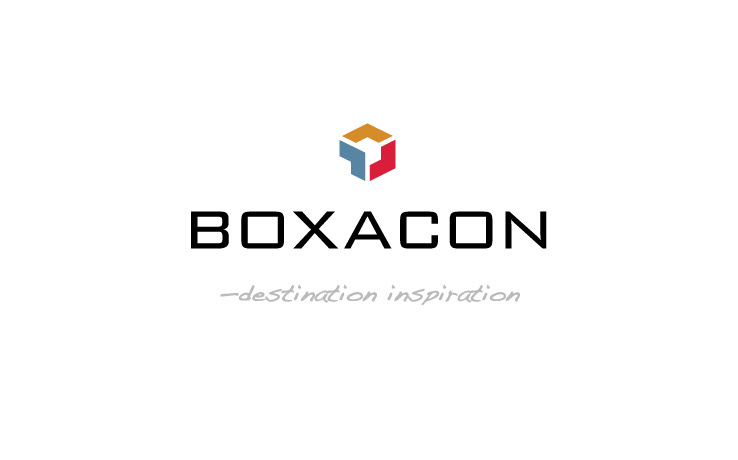 Straight from the streets exhibition

Straight from the streets is a hypothetical exhibition displaying art placed on streets around the world. The exhibition takes place in BOXACON and will travel around the world with an intention to inspire. Together with the exhibition, an identity program follows. This includes a logotype, pictograms, a serie of posters and a flyer.